Michelle Vara – Kingdom COVID Chronicles Show on line at-
http://www.catamountarts.org/visual-art/community-art-outreach/michelle-vara-kingdom-covid-chronicles
Nature never dissapoints-
I could chatter on about the time i have spent this month chasing birds, watching birds, creating bird art, and how much peace and enjoyment the natural world offers me- so much so I would never stop – watching, photographing, drawing, painting, sculpting, and creating basic field notes if life would allow.
Painting-
Disappointment in Love, (2018-20) 8″ x 12″, oil, wood, paper. Available for purchase.
This painting stems from heart pain – Emotional entagelment-
Disappointment in Love
Love – Pain
– Love – frustration
– Love – pain……………..
Tears of pain, Pain that makes you gasp for air – Throbbing pain- a cavity colored with Pain, all the unexpected failings of a Real Love – Love that isn't working – Time spent – realizations – termless attempts – Love that can't work out. Wake in the night from sadness!
Missing – Longing- Loving
– Love that doesn't work!
– Pain so great your body aches and weeps.
Pain – Love – Pain.
Love – Pain – Love – frustration- Love – Pain
Love –
Pain –
Love –
frustration-
Love – pain –
Inevitable
change………
---
The response when I posted the pictures of the painting on social media, struck me as funny! People thought it took like 2 minutes and the event I was responding to was that day. – Struck me as funny? I really have a hard time understanding the Instamatic perception and readily forget this new way.
---
Artwork made with Oil On Paper –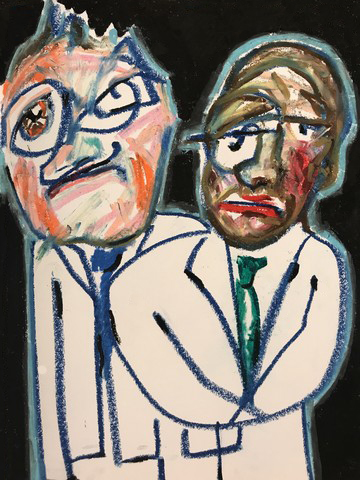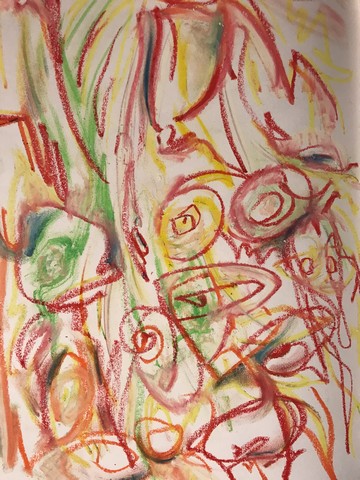 ——————————————————————————————————————–
For years I have been drawn to sunflowers – I've painted, sculpted, video, printed, performed, and never have I felt so stimulated as when-
I was driving home from yachting on Lake Champlain with a client now friend and came across a 60+ acker field of sunflowers – this took my breath away – the bright colors, orange, yellow, maroon, and greens overwhelmed my senses, against the pale, blue, gray, sky of midday, in the gentle breeze, which appeared to disclose the conversations of hundreds or even thousands of sunflowers, as the bees splashed and dashed with their pollen-filled bodies singing to the him of- absolutely amazing!
With this I spend the day hinged on a sliver of the edge of the road and feeling jyped because I had to go back to the studio and meet clients – Yup theses are the things that make me late or even not show up- just so you know!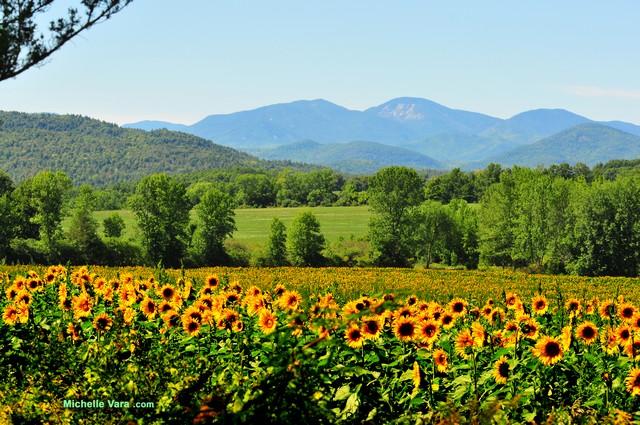 The pictures that I took remind me and bring me immediately back to those feeling – every time I think about this I get excited and I'm called to – I gotta Make!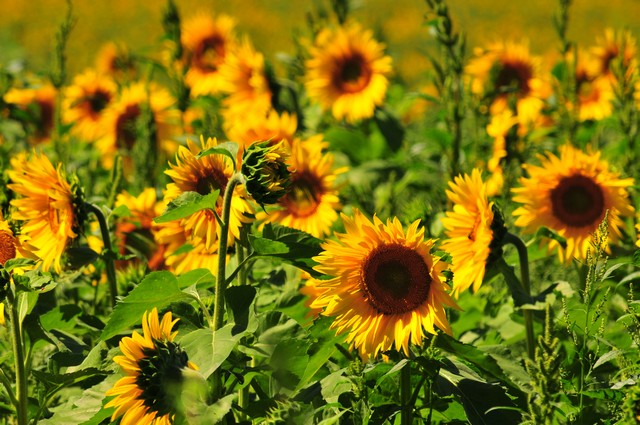 I read –
Sunflowers
Vincent van Gogh's sunflower paintings opened a door to a new evolution in decor and art. Not only did Vincent van Gogh inspire others to paint sunflowers, but he also created a trend that would span various lifestyles and personas. Van Gogh's infamous sunflowers altered many views on color schemes, exaggerated features, and stereotypically beautiful flowers in minimalistic form.
and about –
Paul Gauguin Sunflower
Diego Rivera – Girl with Sunflowers or Muchacha con Girosoles.
Studies, Drawings, Paintings with Yellows, blues, greens, reds and maroons poking perception of my amazement.
I hope this found you well and happy Thank you for stopping by-!
See you next month!