"Bucks Begin to Sprout Their Antlers – Uncertainty "
Behind the Studio Door exhibit and film series for the Athens Cultural Center, NY. Open 24-7 display is an open-air window display accounting for the pandemic with safety in mind.
–Runs until August 15, 2020
Article – "Art That Begs to Question" – click the link
https://www.hudsonvalley360.com/artsandlife/thescene/art-that-begs-to-question–athens-cutltural-center/article_29dba41c-e1de-5804-9a14-0ac60e25fe7b.html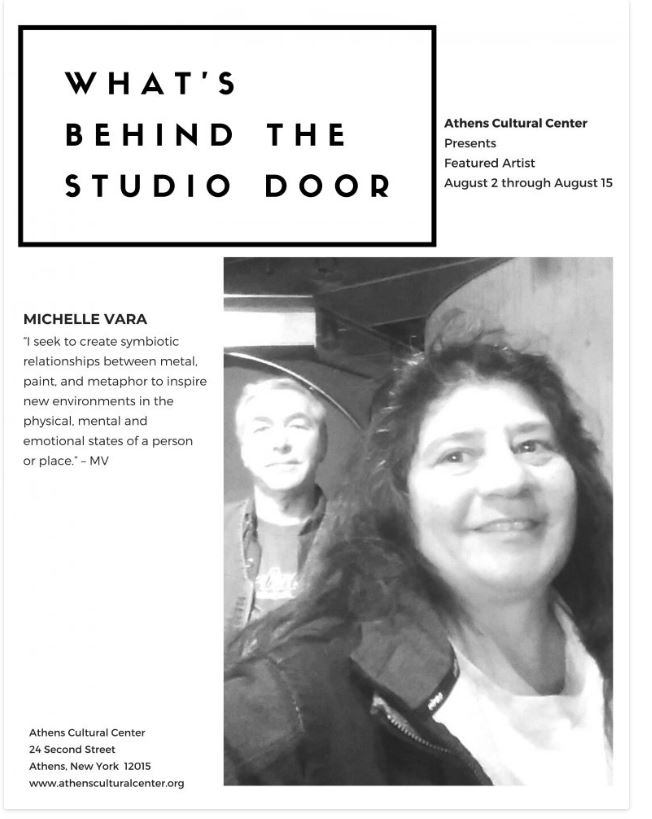 This show is a selection of work that uses varied materials to create a visual language around the effect of this pandemic time on the youth (Tween -Teen) community! using metal sculpture, with found objects, & paintings made from tar, oil, and acrylic.
For more visuals – https://www.michellevara.com/bucks-begin-to-sprout-their-antlers-uncertainty/
For the words- https://www.michellevara.com/did-you-ever-just-want-to-scream/
Thanks for checking it out – ! Michelle