I used this space as my digital memory of the past 30 days which records words, works, connections, background influences, and events. This is so I can openly share where and how my mind accumulates and forgets information; this is the ethereal space from which the work comes and ideas articulate.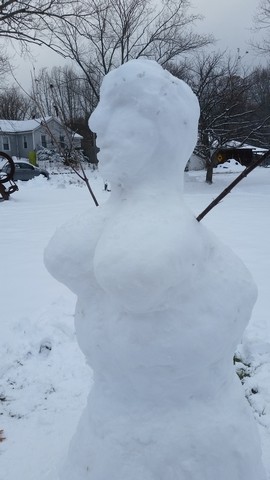 I Love the word articulate, but from a visual standpoint!
---
This month has had a lot of sound inspiration- started during drawing at the Ensemble Connect presented by Skidmore College, a program of Carnegie Hall, The Juilliard School, The Wells Music Institute, & New York State Education. The drawing process lasts a few seconds to a minute.
---
A nice way to start the day in the studio: Kevin MacLeod – Cryptic Sorrow , 432Hz – The DEEPEST Healing | Let Go Of All Negative Energy – Healing Meditation Music 432Hz
---
We have been having wonderful analytical talks that seem to influence and stimulate the Space Conscious series. The convesation and reseach looms my normal and faviorate subject about dimensions of reality and how that impacts the understanding of Akashic fields.

Akashic fields: In theosophy and anthroposophy, the Akashic records are a compendium of all human events, thoughts, words, emotions, and intent ever to have occurred in the past, present, or future. They are believed by Theosophists to be encoded in a non-physical plane of existence known as the etheric plane. Wikipedia
So with that said- to me, it would be easy to connect copper winding's of a motor to the energy of:being – stimulating – cultivating – capturing – the force of energy or maybe better said the energy of Fullness – Becoming – Evolving. In my mind, also questions Resistance – Space and Time.
This is contemplated and recorded in the piece No. 782.
No.782_1

No.782_2
Sculpture No. 782 was photographed at David Smiths favorite and often used spot, on Lake George in Bolton Landing NY.
---
Question: Why is art that is obvious or shallow so popular.
The Question has been posed many different ways to many different people
(socially, politically, spiritually, culturally). I ask you what are your thoughts? Feel free to email or call 518-587-8706 me with your input.
After many answers, I think it is best put to bed by Professor James Kettlewell in our weekly meeting. He said "because overall people as a species don't like to be left in the space of personal decision, change, the unknown, they prefer the safety of obvious or what others (specialist) say – decide." And YES- not everyone is in this category -but this brought great clarity to me.
My take away- simple answer is the comfort zone, of average.
Articles : World-changing inventions that were ridiculed when they came out.
---
And with that the Kettlewell project is coming along brilliantly here he is-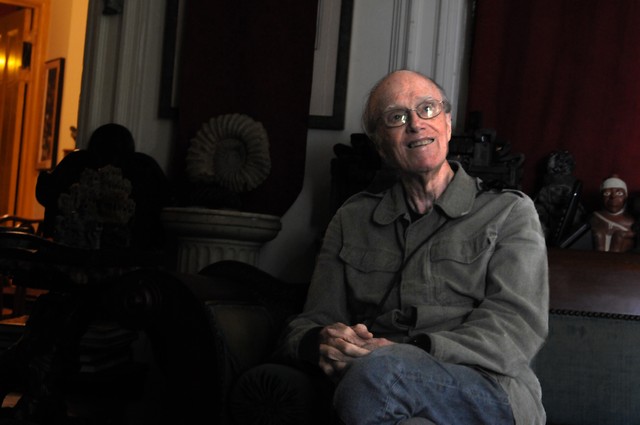 ---
LATEX KILLS!!!!!!
Today I went for my daily swim at the #SaratogaRegionalYMCA they had an archway of Balloons in a small hallway – I had an allergic reaction-
Please be aware this is a serious issue, especially for children and old people!
#Saratoga#Regional#YMCA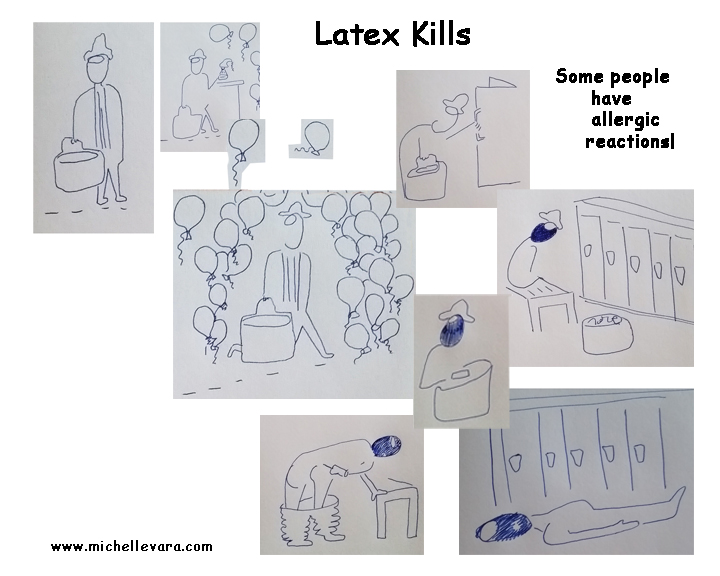 ---
Thanks for being part of my evolution have a wonderful day! come on back there will always be MORE – NEW………….