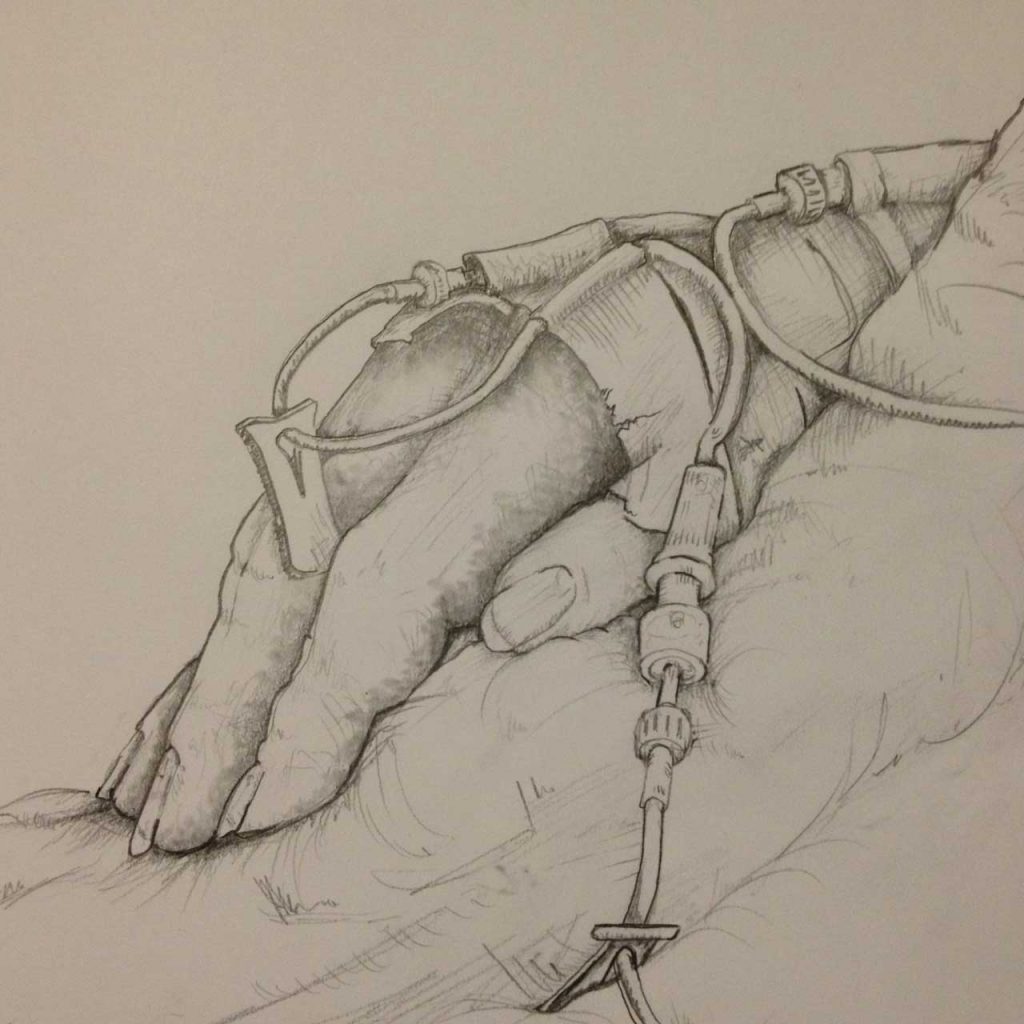 11x 14 Black and white pencil drawing on paper. (2013)
In this series, Vara creates from the context of an experience to overcome life-threatening illness obstacles while in the hospital. This experience allowed the artist to embrace the realization of how resilient humans are and how important human touch is.
-Hope is a beautiful thing!