miChelle with 5 other artist open this weekend 6/12/10, In conjunction with Saratoga Arts Festival/ Saratoga Springs NY, and Larac Arts Festival in Glens Falls NY. Family Events will be numerous.
Please visit the out door sculpture shows at –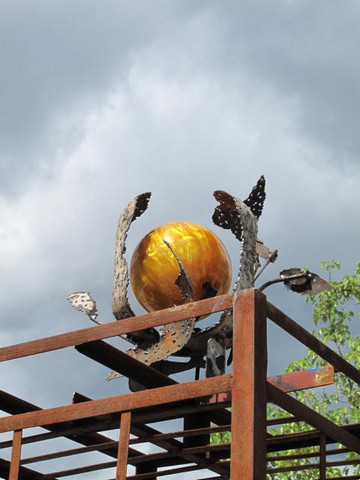 Saratoga Train Station 26 Station Lane Saratoga Springs, NY 12866
Will be open for viewing for one full year. The Piece "Home Town" showing was inspired by the dialog with Glens Falls NY and just completed.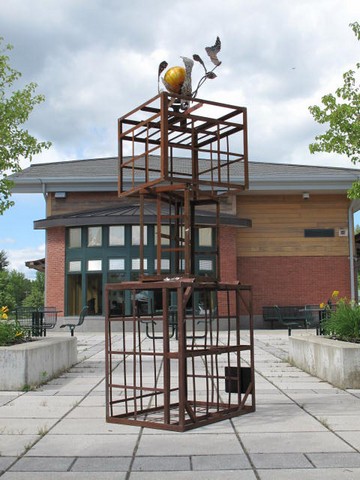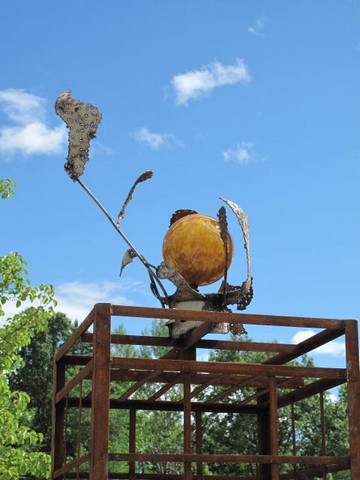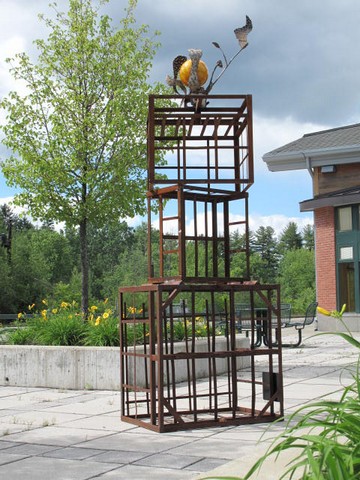 Saratoga Polo Grounds corner of Bloomfield Road Saratoga NY12866.
Will be open to the public during operating hours. miChelle is showing sculpture piece called, Pot' ente – (Means Strong) The orange horse is found metals, galvanized and then finished in hand made paint.