Garand Shot
This is a series of mixed media, sculpture, paintings and drawings.
The sculpture: offers physical modification through planning and chance
with the abrupt action of shooting using high-powered rifles and explosives to change
the form of a common endeared household object into dialogues about social,
class, values bringing notice to exchange, the world's condition and human growth.
PLEASE BE SURE TO TRAVEL TO THE BOTTOM OF THE PAGE and cHECK bACK because this is a new series being created now, so updates with new work will be posted on the 15th of each month. ______________________________________________________________________
no, 240. Entangled (12-2016)
Silver Teapot and common household items with silk cloth is representing the "Off The Table" series which is a body of work created through explosives and talks about morality and community as an entangled interaction in relationship to self, policy and economic value, in acts conscious engagement of hope. Dispelling false Gods, materialism and underpinning unity, fun and joy as a basic human necessity and possibly mapped at the intersection of enlightenment.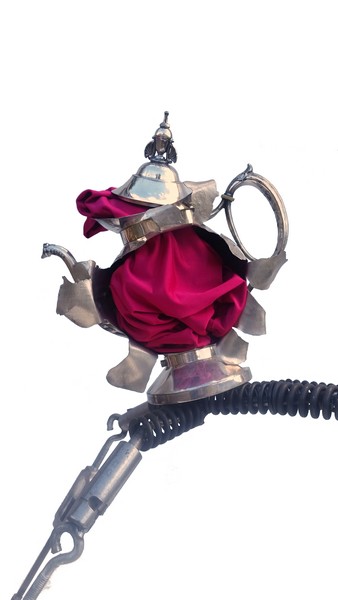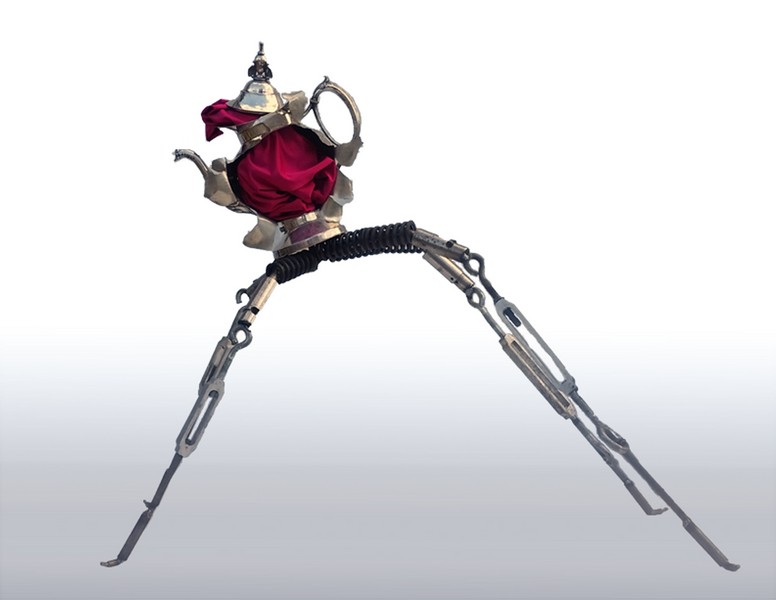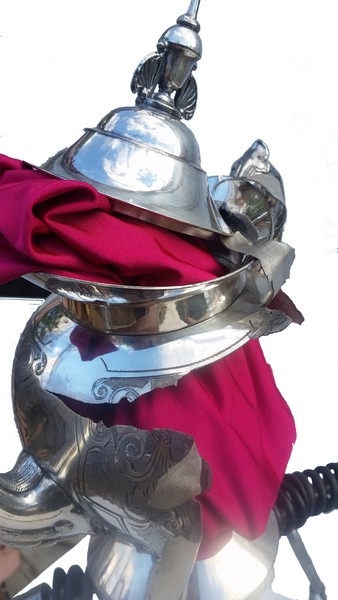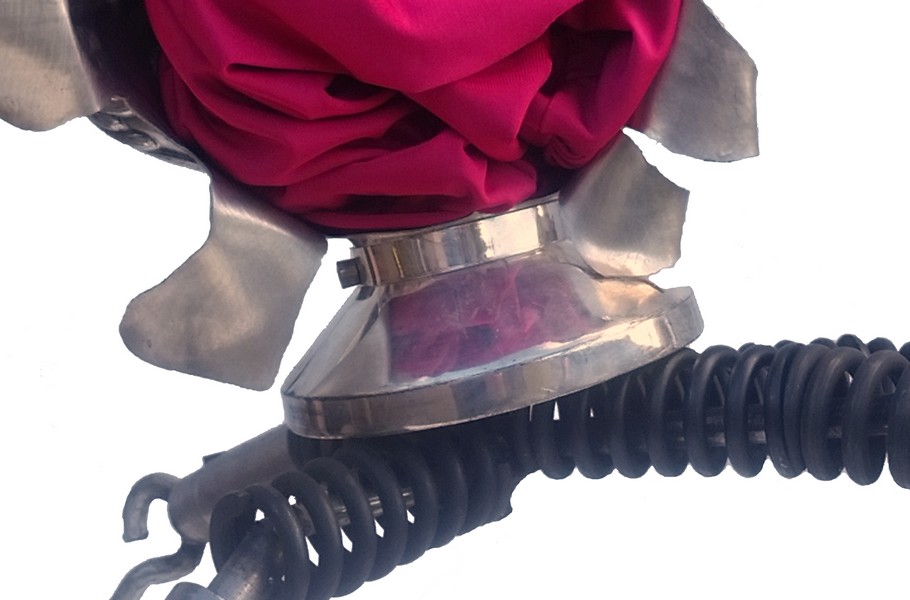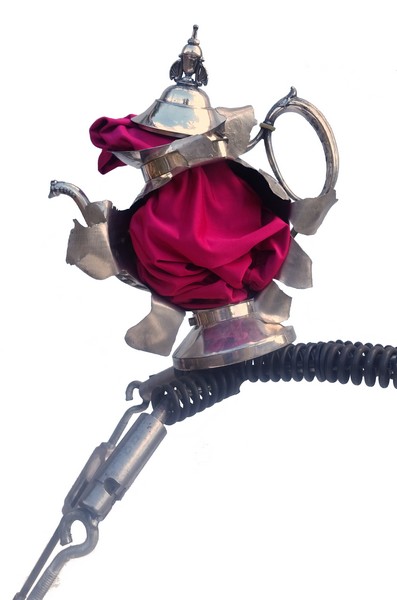 no. 237.
Nucleus of Atom (10-2016)
Dimension: 16" h x 6" square
Material: Pewter, wood: table leg, acorn nut, stud, spacer.
Finish: enamel, wax and linseed oil.
For further written information Please click- Research Paper for 237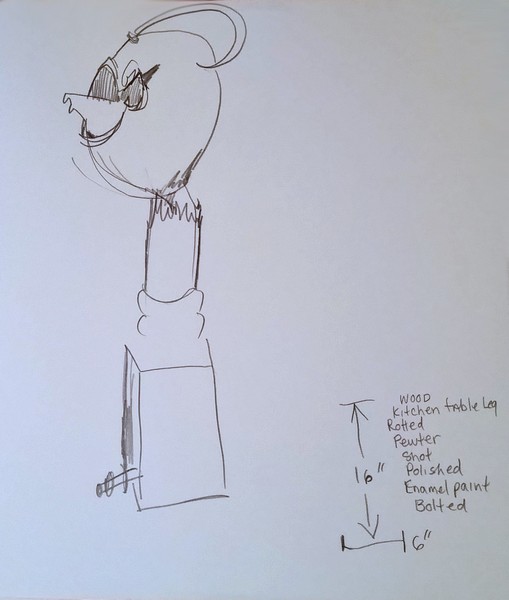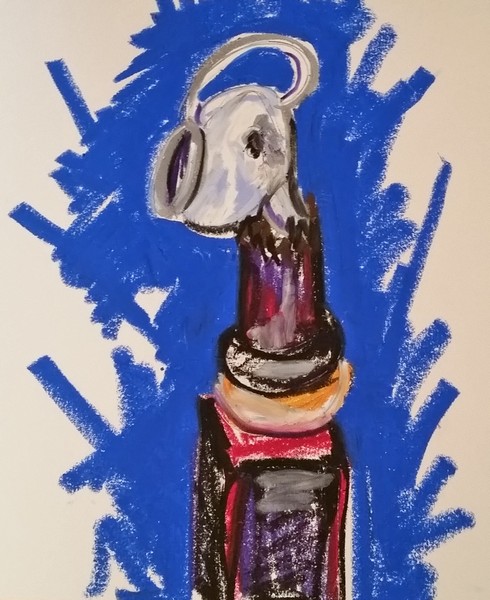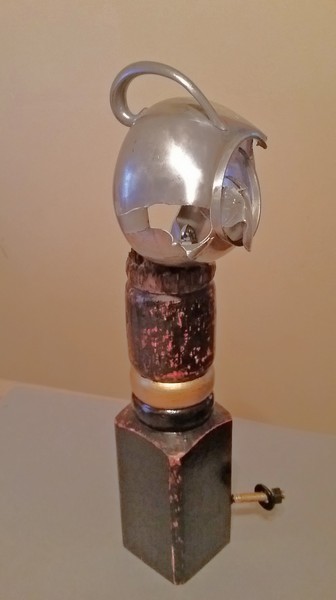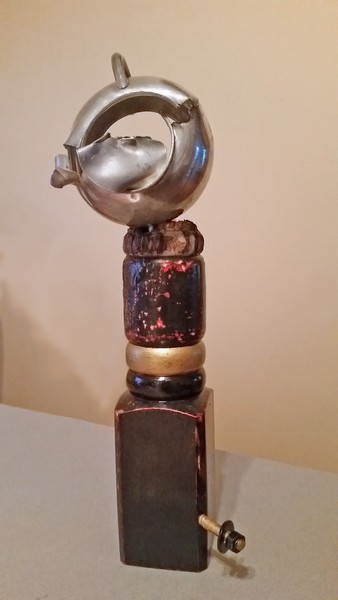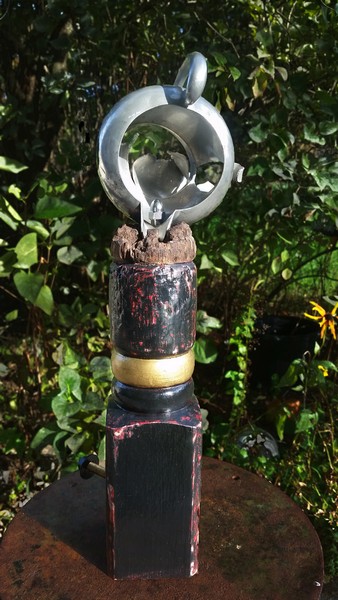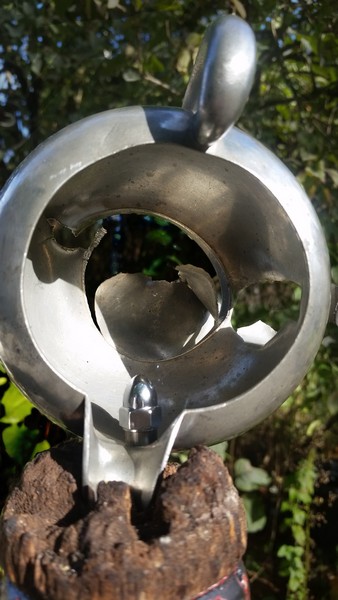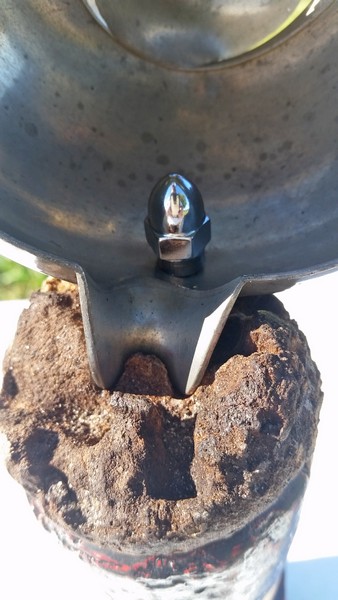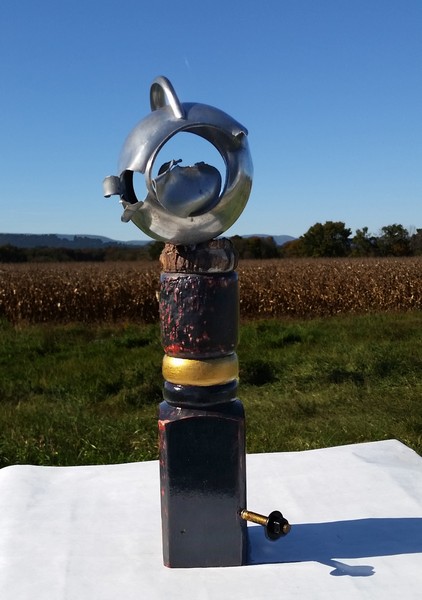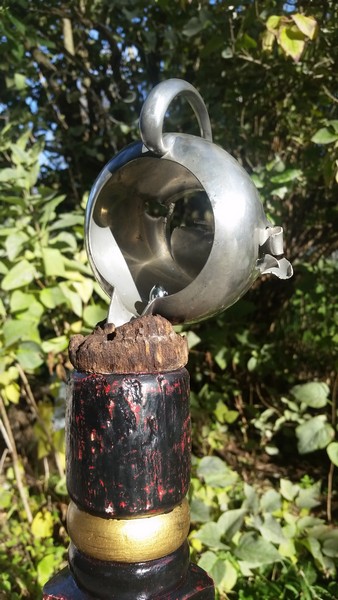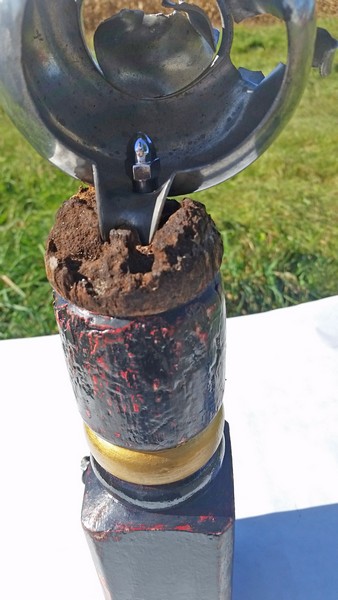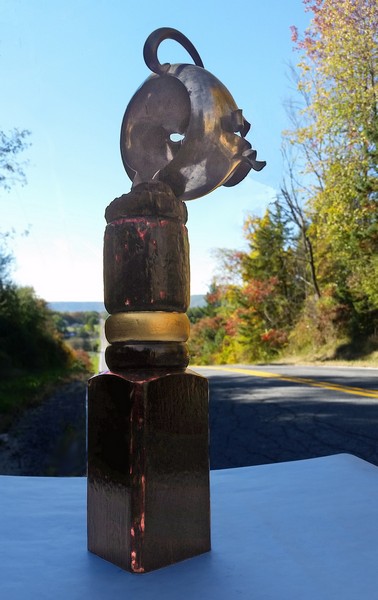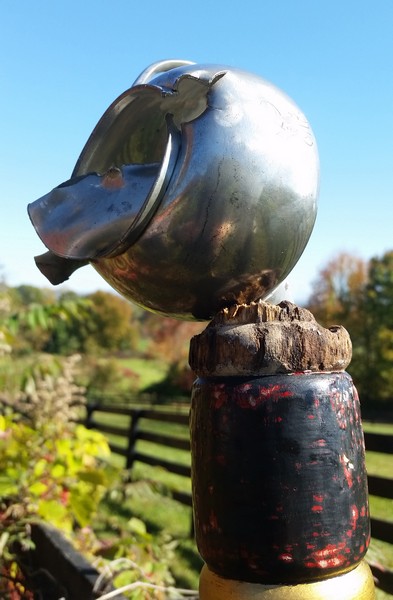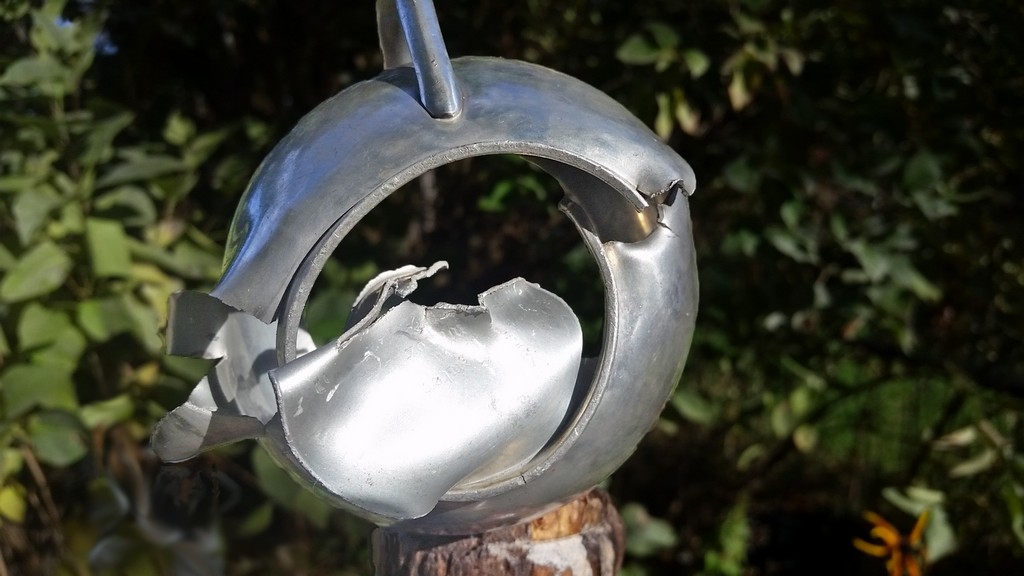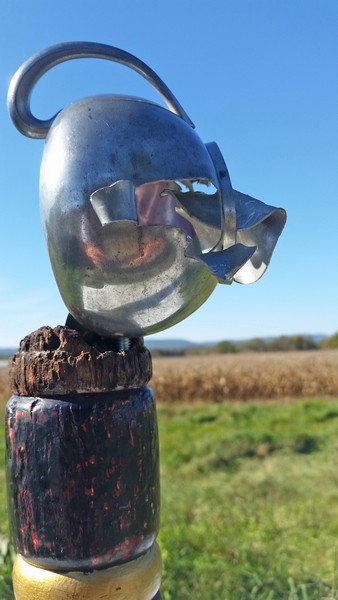 _____________________________________________________________________
no. 238 False Positive (10-2016) Dimension: 15" h x 6" square
Material: pewter vase, napkin ring, glass condiment shaker, fabric under garment, beads, brass, gold, silver, wire, epoxy.
Finish: polished pewter