Time flys when you're all about the fun so come join us at the new gallery and watch for an opening date!
As always there's a lot going on but a quick snip-it of work
One of Post Card Project –
This is between a few artists and we send postcards in altered states back- forth and all around each person adds or changes this one is where I started the process.
Paintings –
There's been many over the last two months but I'll just share a sample as I have been terrible about photographs due to camera constipation.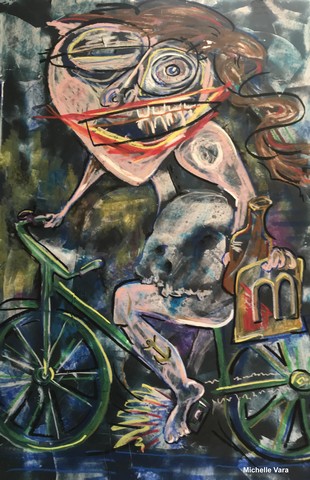 Bicycle Woman Fort Edward NY 26″ x 40″ oil on Finch Paper. She was etched in my mind's eye! A visual snapshot, that I saw in a ride towards home from camp through the small town!
The woman's leg sported an anchor tattoo as it pumped the pedal to a tune of urgency, in shorts so short you couldn't see them. A bottle of some kind of hootch and McDonald's grub, clenched in hand, flying down the sidewalk in what looked to be her sheer ecstasy.
We always see something of noticeable interest headed home from camp that way. One of those fantastic moments – where's the camera!
Sculpture-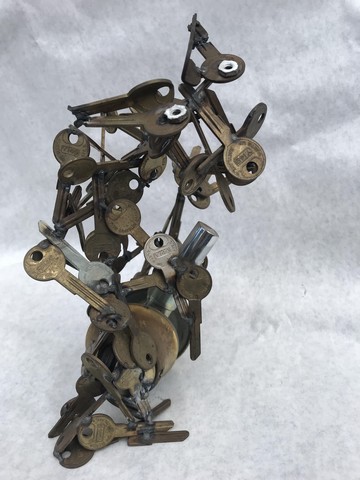 Kettlewell Project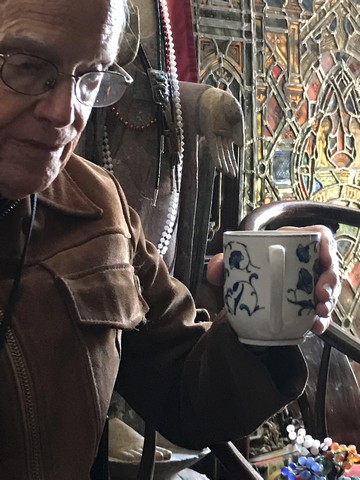 Monthly Salon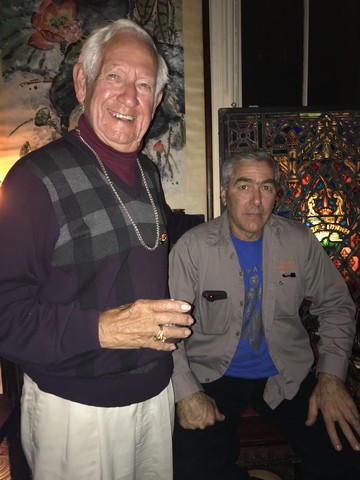 Thanks for coming by hope you'll join us for the Ballard Road Art Gallery Opening DTBD…..