Keeping what they say I must- My Blog       7/17 to 8/23/2009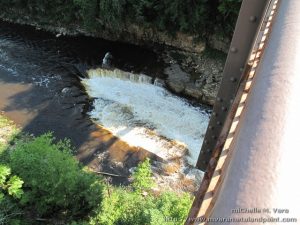 Well the month of July was very disappointing as the piece of sculpture named Eeffie, while moving it; fell and on me.
I have had many bones broke in my life as I used to pride myself on training un-trainable /crazy horses. Although I had never broke or dislocated ribs as in this case, it has to be the slowest healing, most painful thing ever.        So I don't recommend any one trying it!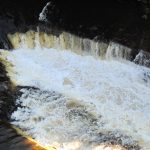 The lesson learned is that I am not supper woman and need to get more equipment (out door fork truck) as that would do away with the problem of hard to handle, big, heavy, working alone, sculpture stuff.                                  So any one reading this if you have a line on an industrial out door fork truck Cheep contact me.
I am now just started catching up- to the patient people waiting for commissioned pieces I am working towards them now. I just cleaned the studio and choose supplies to start with.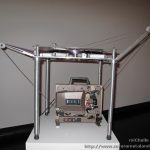 The few of you whom I said I would pick up metal from I today will begin.. Thanks for holding it for me.
Other wise I have had a splendid month of company with my mom, sister and her son. We toured enjoying a real North Country experience like I was here for the first time, with trips to- Ausable Gorge, Races, Polo, Fairs, Swimming, Hiking, Show Openings, Art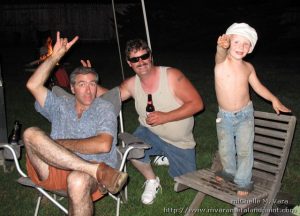 , Lk George, Saratoga, Manhattan (the Francis Bacon show), Kingston, Plattsburgh, Sagindaga, Lake Placid, Canada, Sculpture Parks, Boating, Car shows, Motorcycle events, Shopping, Barbeques, picnics, Birthdays, Children, Home Brewed beers, wine & cheese tasting, drawing, Photography, dinner out (2 outstanding restaurants A. Tallulah in Glens Falls B. Cambridge Hotel), and the time to take in the mountain sunsets.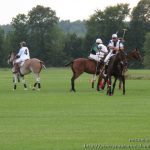 Having my family stay with me for this extended time was outstanding.