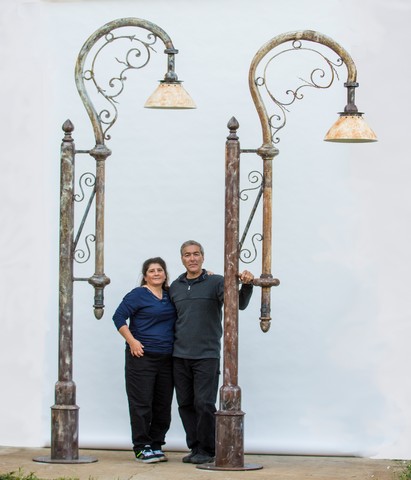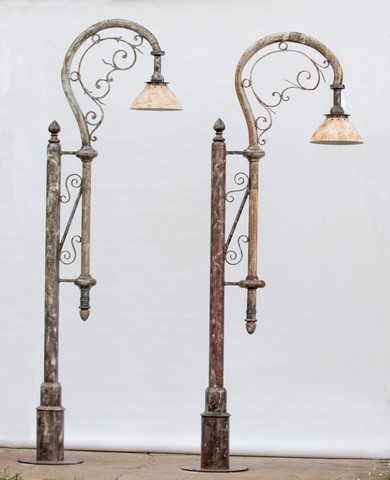 Lights are 18 feet tall and approximately 4.5 feet wide.
In this project, the client collected some severely damaged parts from an antique auction.
This was a large slow process. We reworked rotted parts, hand-forged others, and even more interesting found objects and altered them to work for a look and feel of grandness. The light posts are finished with handmade paint and new wiring. The lights were installed on the client's Bolton NY home site walkway.