The work displayed in this show is just a tip of the iceberg.                                               Vara has chosen the automobile hubcap, reclaimed material and tar to work through, which has led on a yearlong explosive and exciting creative journey. Building visual dialog's in sculpture, drawings, jewelry, performance, video, books, canvas paintings and photography. Through this art practice and research, she is working towards her PhD. from the University of Plymouth in the UK.
In this body of art she focuses through automatist practices of meditation, working in the vein of psychology pertaining to reflex action. Vara's sculpture forms a practice of capturing motion in tactile dimension using common object as a vessel for history, memory and spirit force. The vessel's placement and visual reference create new contextual experiences or stimulate unconscious connections into human inspiration, memory and hope.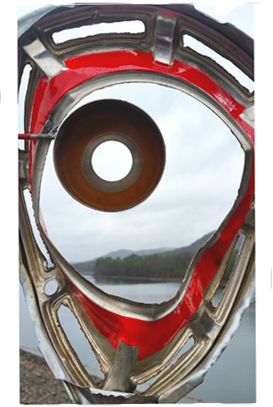 The canvases freeze motion in a sensual and poetic manner through color and stroke capturing the force of life dimension. During the creation of the canvas she works very vigorous and uniquely by using tar as paint and hubcaps as the bushes. This technique conveys movement into the passionate unconscious and allows the viewer a personal expedition into soul self.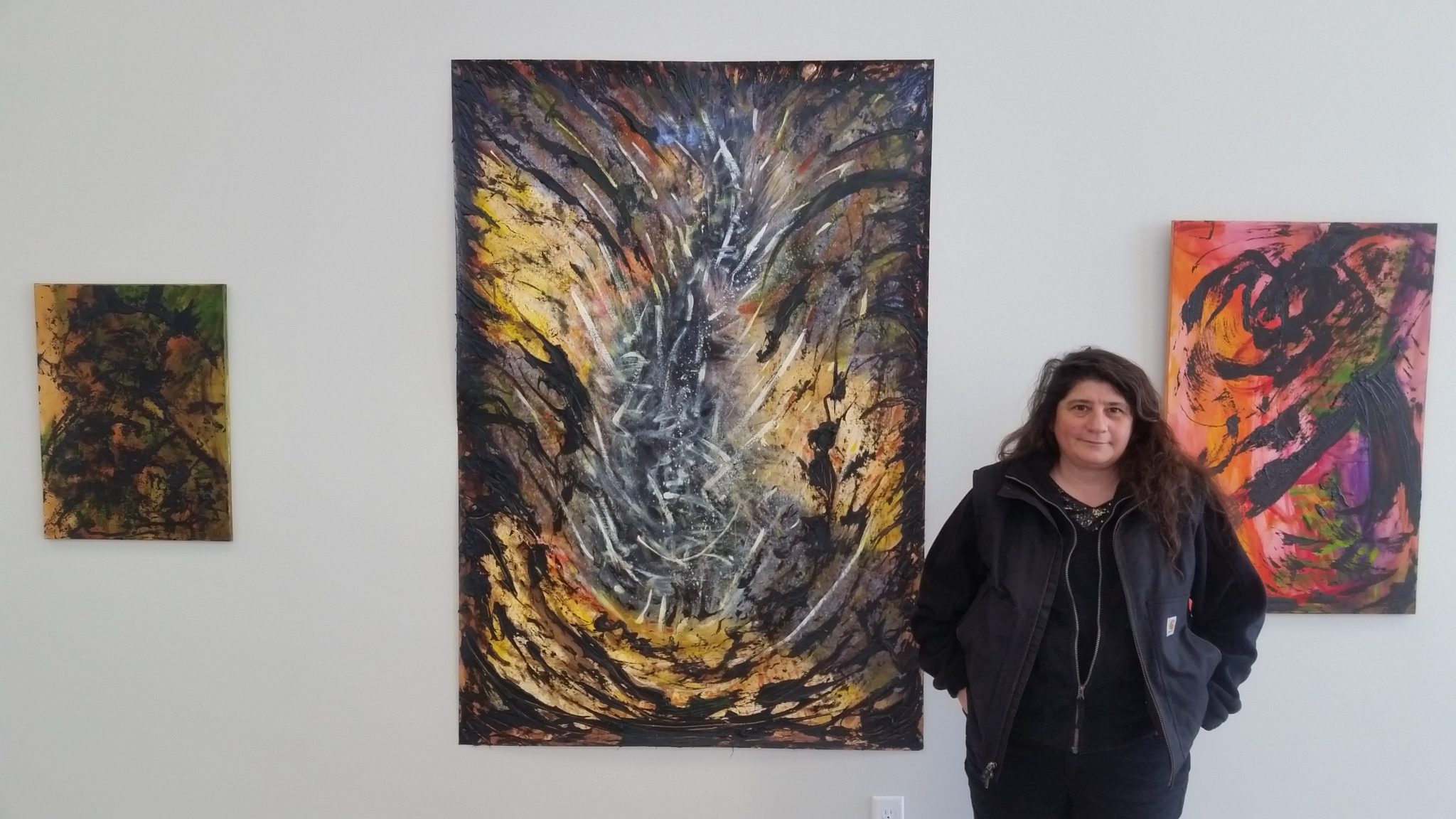 The drawings create a layer of understanding and intimacy of the artist instant view and work as background information to build upon.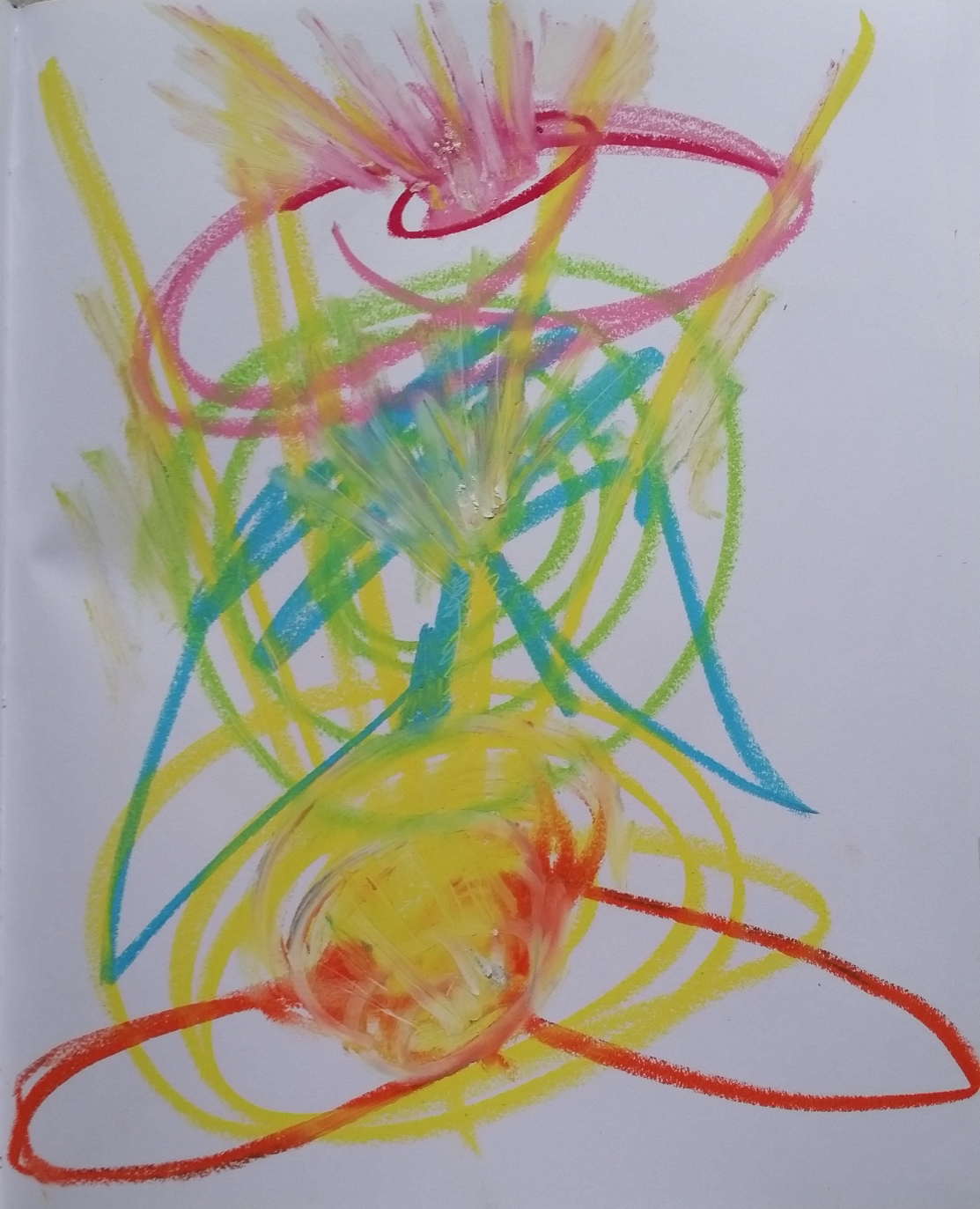 Photographs touch upon life death spiritual truths that we all deal with being physical.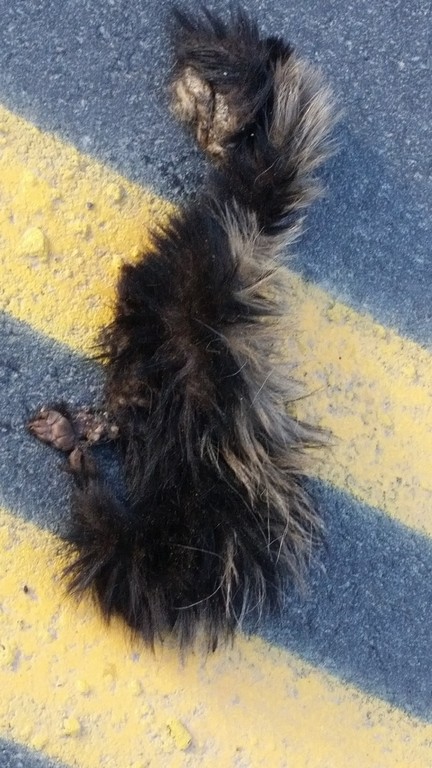 Michelle Vara owns and operates Ballard Road Art Studio in Wilton NY. This location has provided a home to her business, family and animals for over 20 years. She is a full-time artist creating for individuals, government, state clients working with boards, grants and alternative funding for over 40 years. Ballard Road Art Studio services include but are not limited to: Sculpture, Airbrush, Hand lettering, Gold & Silver leaf, Signs, Design, Welding and Fabrication.
Please join her on Facebook and Google+.