Invitation To:
Scoville Jewelers
The Glens Falls NY Third Thursday Art Walk
Sculpture showing "Capturing the Light" by: miChelle M. Vara
May 20th 2010 at Scoville Jewelers 6-8pm, 167 Glen St Glens Falls NY.
Refreshments and snacks will be served. All are welcome to attend!

New sculpture series " Capturing The Light"– I have been working on these pieces for a long period of time but thought it appropriate to unveil them at the jewelers as they are dainty pieces with Geosite, Agate, Crystal stone settings and circuit boards embodied in steel of my normal pursuit. They bang with power and spirit in changing light.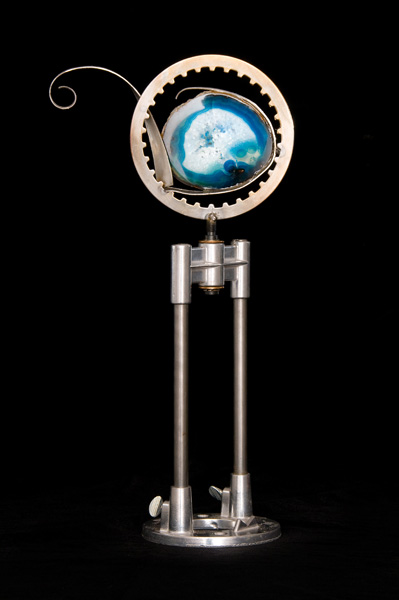 I believe to really experience this series of sculpture one must meet them in person.
Please join us! Thank you!