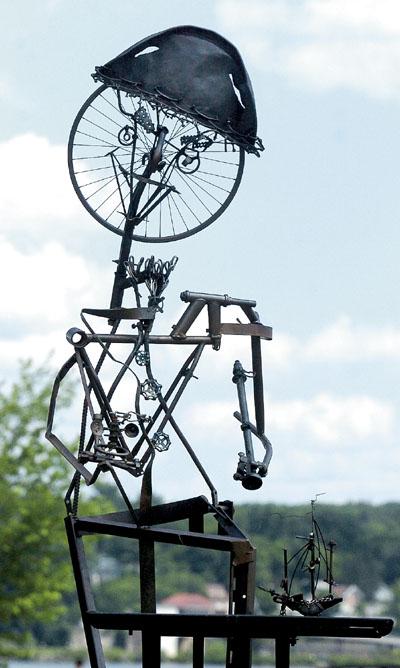 Henry Hudson – 114″h x 72″d x 60″w
http://www.facebook.com/album.phpaid=13640&id=1556950262&l=388ab
I had been intrigued by the explorer called Henry Hudson.
 His findings, his perseverance, the times and how he made things happen even through harsh adversity and successes.
With this in mind I became driven and researched to capture the man and the history thru sculpture. Henry Hudson is made from a year's labor and handpicked re-claimed metal articles, welded together and finished in a paint. The parts were chosen for their past life's function tying the story together with connotations of things left behind and new beginnings. Parts that were used: Bicycles as his breast lapels – depicting Henry Hudson was driven.
His eyes made of ships rings. The hats brim made of nuts and bolts as in of his operation his mind. The Map Stand is a crate portraying the merchandise he was to deliver; this line of thinking was carried out throughout the sculpture.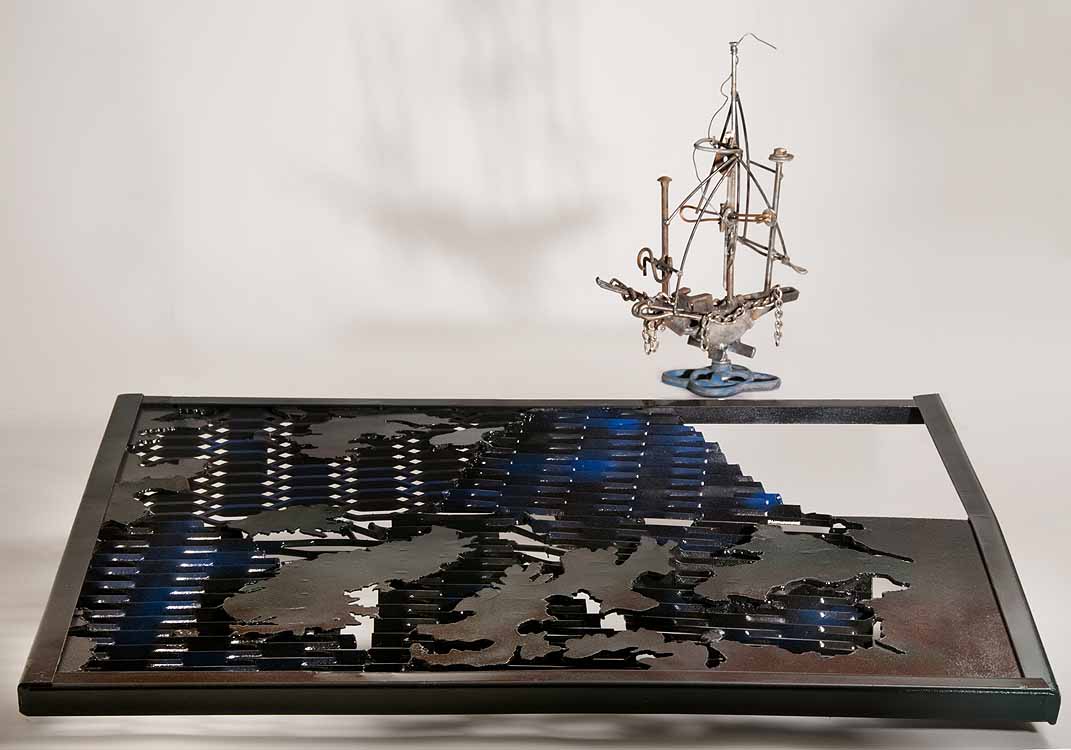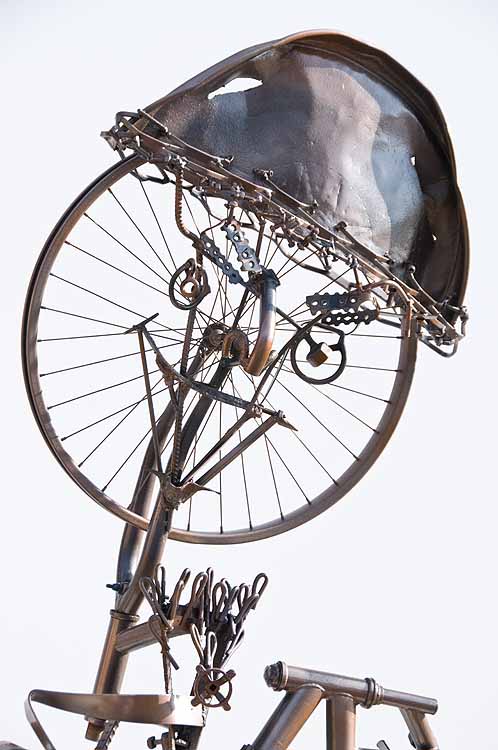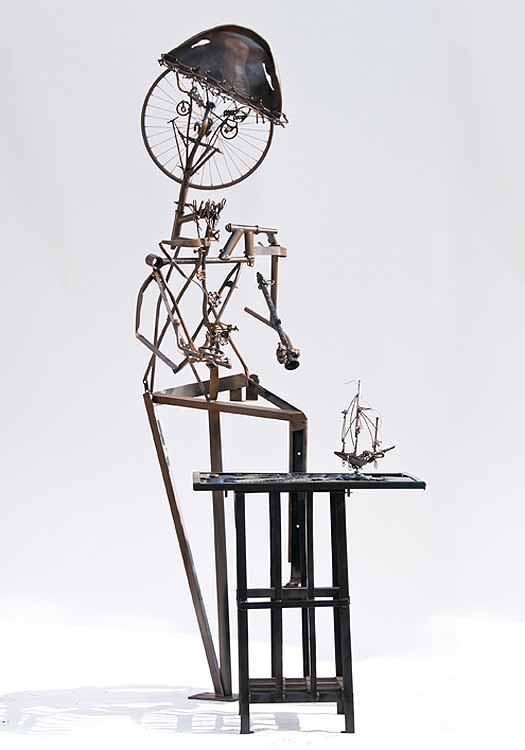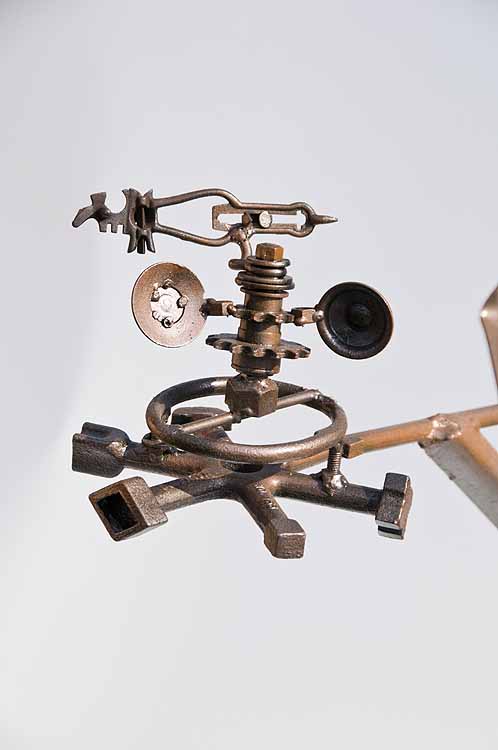 Publications:
ASK Arts Center 97 Broadway Kingston, NY 
The Kingston Sculpture Biennial Debuts-
This year's Biennial revolves around the theme of using both natural and recycled materials, it pays great homage to the Hudson River's impact and influence on the region. There is a whimsical figure made out of found metal objects in the likeness of Henry Hudson commemorating the 100 year journey by miChelle Vara.
Sculpture show has nature on its mind
http://www.dailyfreeman.com/article/DF/20090712/NEWS/307129995
Replica of Hudson's ship stolen from sculpture-
http://www.dailyfreeman.com/general-news/20090712/replica-of-hudsons-ship-stolen-from-sculpture
Installation pictures:  https://picasaweb.google.com/113353060862776555148/HenryHudsonAndTheHalfmoonSculptureByMiChelleMVara
Blog Post- 
https://www.michellevara.com/2010/06/16/henry-hudson-half-moon-sailing-to-the-hudson-river-maritime-museum/