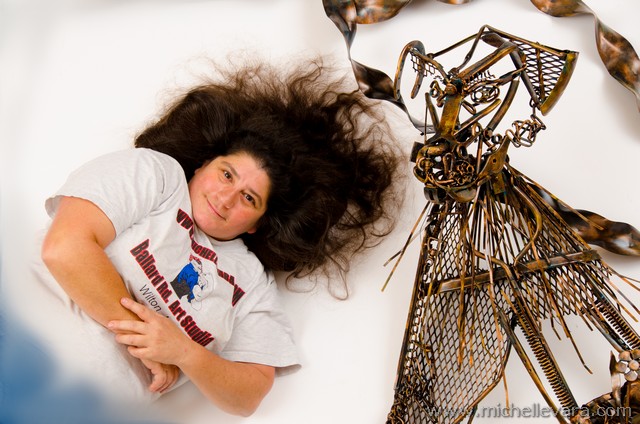 miChelle is always working on private commission.
Her income is solely based from being  an artist for over 35 years.
She not only creates by commission but what she calls high art or personal art, which is inspired from meditation, investigation and muse. She makes personal art statements through art series which are shown on a continual rotating basis.  Her subjects have been as varied as Domestic Violence raising awareness and financial support to groups, through the events of 911 and beyond. Her work is available for purchase and viewing by appointment. miChelle's creative process includes the actual actions of producing the work herself in house at the Ballard Road Art Studio, located just outside of Saratoga Springs NY.   Using the form of sculpture, paint, mixed media, oil pastel and fabrication she invents custom, aesthetic and functional pieces. She has worked for individual, town, state, corporate and private clients in the form of grants, gifts, alternative, private funding.
For a full Curriculum Vitae please contact us at the BRAS.
Thank you for following miChelle!
.